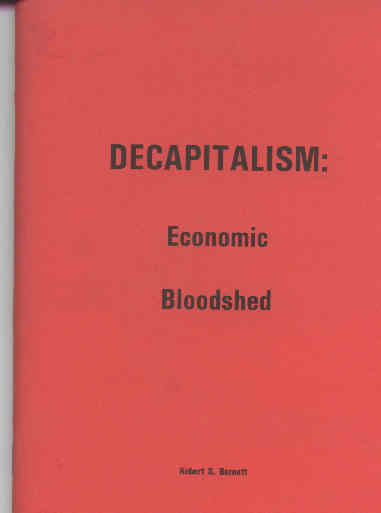 In response to the stockmarket crash and investor losses,
U.S. politicians told investors they need to become smarter.
This is like telling the household head that his daughter
was raped because he was not smart.
In giving trillions in 2009 to the arsonists
who set afire the house of humanity,
the habitual politicians of all nations
have thrown more gasoline on flames
that are burning up our lives.
30-second TV ad ... YouTube ... Bumper Sticker ... 2016 Election Essay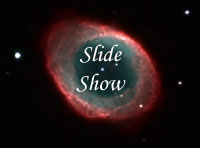 Decapitalism: Economic Bloodshed
Does possession of a gun make one a protector or a murderer? Depends. Likewise with the symbols of capital: stocks, bonds, currency and real estate.
If one uses these symbols to capitalize production and employment (put people's heads (caput) to work) then one is a capitalist.
If one misuses these symbols to decapitalize production and decapitate employment, one is a decapitalist.
This analogy merely restates the maxim that one can steal more with a briefcase than with a gun. Decapitalism depreciates human time while capitalism appreciates the human lifehour. One is creative of more freedom, more time and more morality while the other is cancerous of humanity. If humanity does not kill decapitalism then decapitalism, in ever greater numbers, will daily decapitate human beings .
Index of related webpages
Press Release, 1998
Bad Economics: No pensions, No retirement (2013Media)
Capitalism for a Fewer Few
YouTube--Global Dying