Basic, Primary Global Wind Patterns

The below global view shows the basic wind patterns before they are twisted and turned by geographical features (oceans, continents and mountains) and seasonal variations. To see satellite animation of actual wind patterns, visit prevailing winds.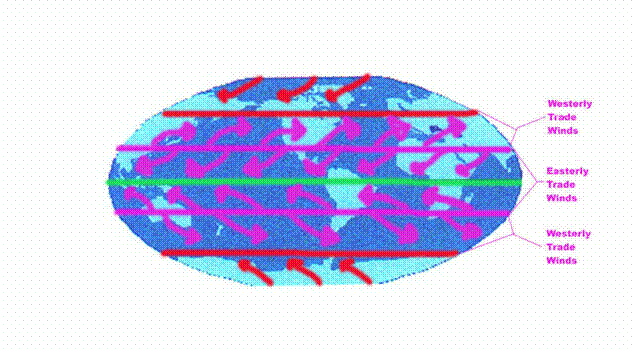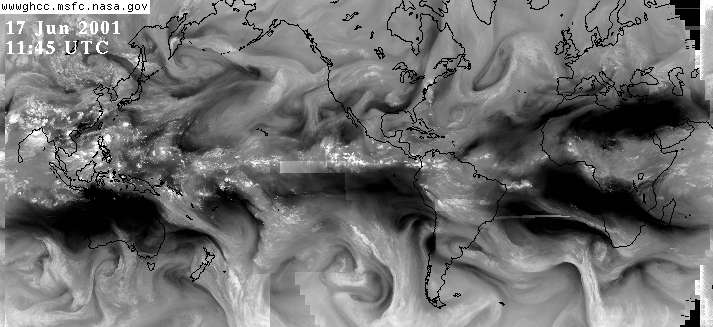 ---
Quality Control Tools for Higher iCube ... Frog Leaping.
---
'Links To': Pages linked to by this page: ( (IndexDir ... Refs General ... !RefsRvu ... !Dir.nts) InfoLinks (05-22-2015@07:28) IndexAD1.bas:LinkLstToTable
Link Label on this page
Uploaded
Webpage Title of Link file
(A) No Incomplete Links:
(B) No HTTP:// Links:
(C) No Dated Links: Annotated References: HTB
(D) No Templates:
(E) No Internal Links, Absolute (non-dated):
(F) No Internal Links, Relative (non-dated and ignore lifehour credit links):
(G) No Current Directory Links
'Links From' Pages linking to this page: ( )No IndexDir ... Refs General ... !RefsRvu ... !Dir.nts) InfoLinks (05-22-2015@07:28) Linkstat:LinksFrom2Table
| | | | |
| --- | --- | --- | --- |
| | Link In From | Uploaded | Webpage Title of Link In file |
| < | #1 IndexToEssays | 071101 | Index to Global Dying Essays (manual) |
| < | #2 USSouthEast | 071101 | 1998+ US Southeast Drought |

Created by Linkstat.bas\Program
CMD:G: BBS
05-22-2015 @ 07:32:31
(Len=6753)